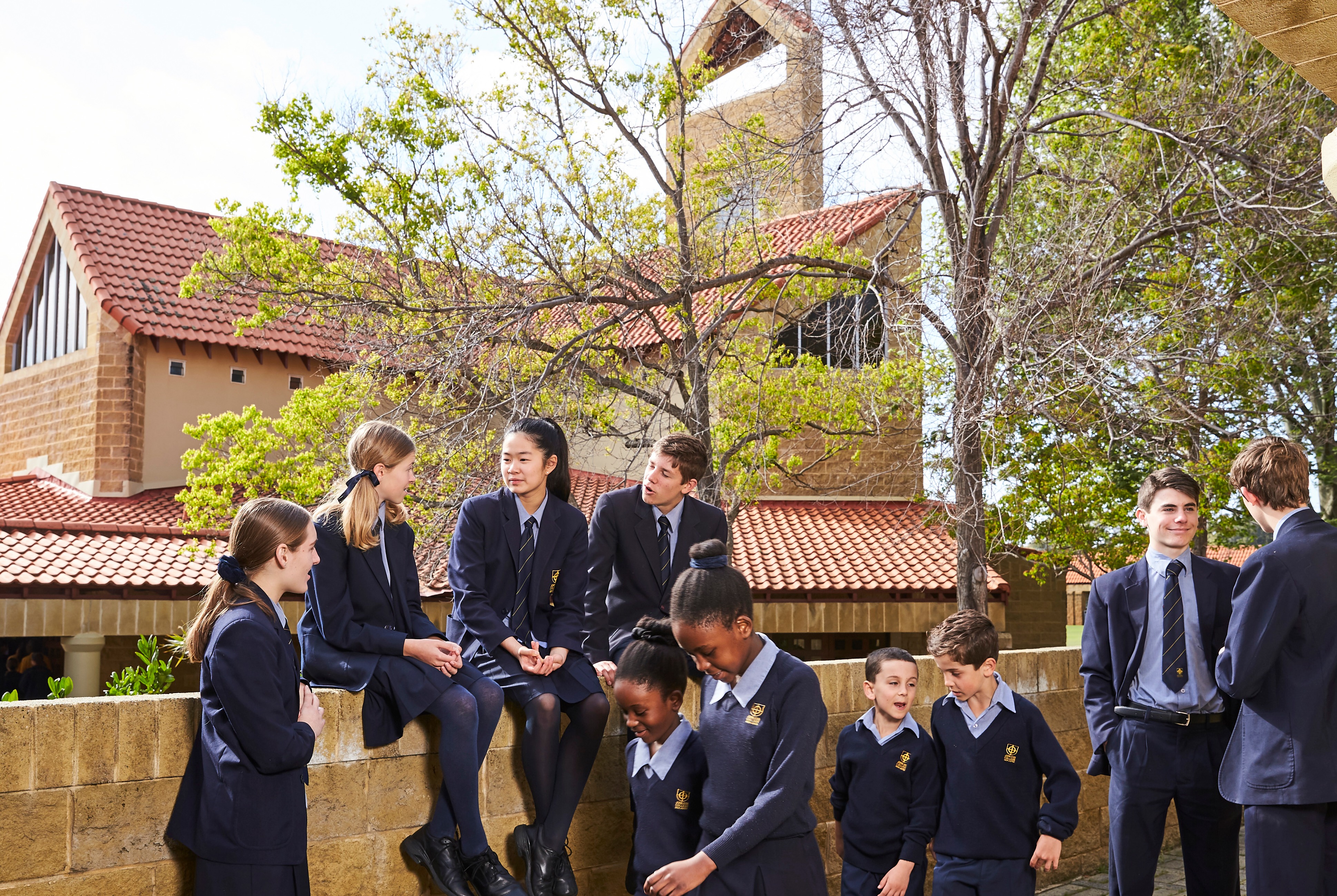 'I was inspired to donate to the Bursary Fund because I am grateful for the education and personal development my children received at John XXIII. I wanted to open that same opportunity for someone who could otherwise not afford to attend this great College' Anonymous donor to the Bursary Fund
At John XXIII College we have a strong history and tradition of providing education to those who may otherwise not have had this opportunity. Whilst we already offer substantial discounts to low-income families through the Health Care Card scheme, a new initiative to offer a full Bursary to a student to support them through their entire secondary education has now become possible thanks to the generosity of our donors.
The Bursary program is a formalised continuation of this proud tradition that enables all at the College to benefit from the diversity and richness of having a school community that reflects society and is committed to facilitating educational excellence for those who could not otherwise afford this. The Bursary program commenced in 2022 with one placement and will expand with the support of the community, offering a launching pad for lives full of potential.
The Bursary is funded through donations made to the John XXIII College Bursary Fund. We have been fortunate that members of the John XXIII College community have chosen to make significant gifts to the Bursary Fund since it was established several years ago, and this means that the Fund has the financial capacity to now commence the Bursary Program. The assets within the Bursary Fund are carefully managed by the John XXIII College Foundation Investment Committee, which adheres to the Investment Policy of the John XXIII College Foundation Board.
The Bursary is a needs based bursary and includes tuition fees for the duration of the student's education. The allocation of additional resources (which may include resource fees, elective fees, books and uniforms) may also be considered by the Foundation. Any permanent resident of Western Australia who meets the income criteria is eligible to apply. Current John XXIII College families are eligible to apply.
Applications for the John XXIII College Bursary 2024 have now closed.
Every Donation Helps
In our Jesuit tradition, we often speak of a faith and justice in action. Our Bursary Program is a significant way that we can seek to pursue distributive justice in our local community. All gifts to the Bursary fund will help to enrich and change the life of the recipient of the Bursary. All gifts over $2 are tax deductible.
A gift of:
$50 per month will fund all books for one year
$2,000 will provide all uniforms for several years
$20,000 will cover all costs (and extra activities) for a student for one year
$100,000 will provide for a six-year Bursary for a student